▷ How did Art therapy assist you towards self healing?
Client A:

I was comforted as my pain was acknowledged and I felt validated

.




As a result, my self-confidence based on trusting myself and my feelings has increased, and I am better able to express my needs and set boundaries.

Client B:

It helped me to explore aspects of myself I wasn't aware of previously.
It allowed me to open myself up more emotionally.
Art therapy was setting on my feet, pushing me into the world.

Client C:

It helped me to manage my feeling and be conscious of it.
Knowing what sits inside my core is very helpful and it helped me to get out of my depression loop.
Client D:

I do think Art therapy helped me understand how I got to where I was prior to hospitalization.




It also provided me with an emotional outlet and important insight into myself and changes I must make to fully recover and maintain my mental health.

Client E:

Art therapy was a natural process for me to gently and safely travel deeper into the areas of my psyche without the resistance that my conscious mind would not be allowed to access so easily.




The resistance and the parts of me that were scared or very young and innocent could come out of the shadows to be seen and understood.




Art therapy helped me to heal a split inside of me due to repression of trauma and chronic family of origin dysfunction.
Client F:

Art therapy helped me significantly. I have become much stronger and more self-aware emotionally during this process. It has been the most helpful experience that I've been through where I feel like I've grown and actually made progress. That's saying a lot given the approximately 20 years of therapy I've had which has in the end served more as a band aid.
▷ How did you find the art therapist?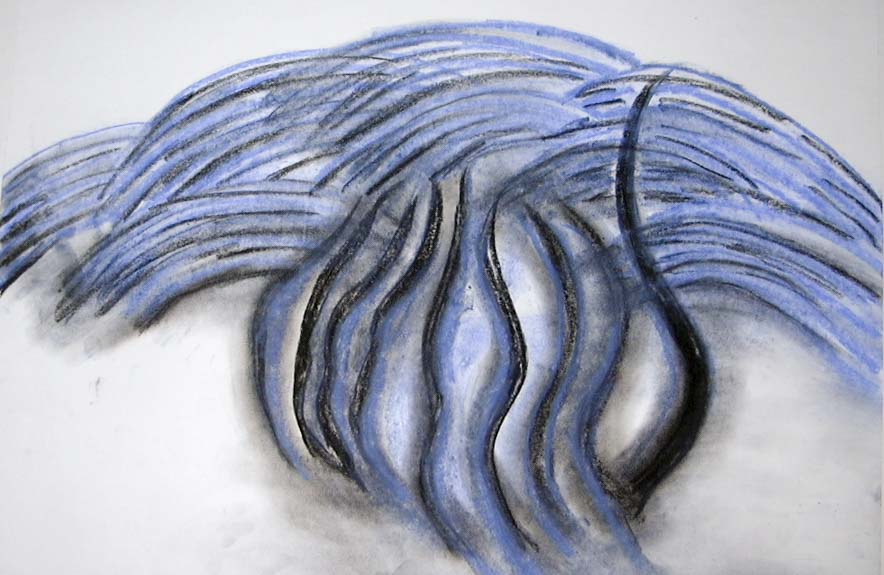 Client A:

I felt respected at all times and challenged to be honest.
Therapist is warm, gentle, caring and extremely passionate to help you discover your strength and build on those. She is devoted to your well-being.

Client B:

Kind and understanding. Open to looking at things from my perspective, but was firm about what she felt the art told about me.

Client C:

A nice person. She is caring and willing to listen.




She is also straight forward guiding me to understand myself truthfully.
Client D:

She is insightful, genuine and kind.




I t is evident that she cares deeply about her clients and is very committed to using art therapy to help people.




I left each session feeling I learned unexpected things about myself.




Without her guidance, I would not have found the mental clarity and belief in myself that I'm now trying to foster in my life.

Client E:

My impression of my art therapist Keisei was that she was able to resonate and attune to me and my stories of trauma and pain with a deep empathic connection.
Client F:

I am very impressed by the art therapist. She is a very good listener, extremely insightful, creative in thinking of art assignments that might work to bring out more insight into what we're working on, thoughtful, tough when she needs to be (to push me to areas I might find it difficult to go to), smart, caring, and kind.